---
You can see one SATA cable at the right hand side (it's the red one). You can easily see three other connectors around it (two to the left, and one below). What will be much harder to see are the four connectors on the board below.
At the bottom right of the photo, you can see where the SATA cable, for the one drive now in the box, connects to the motherboard.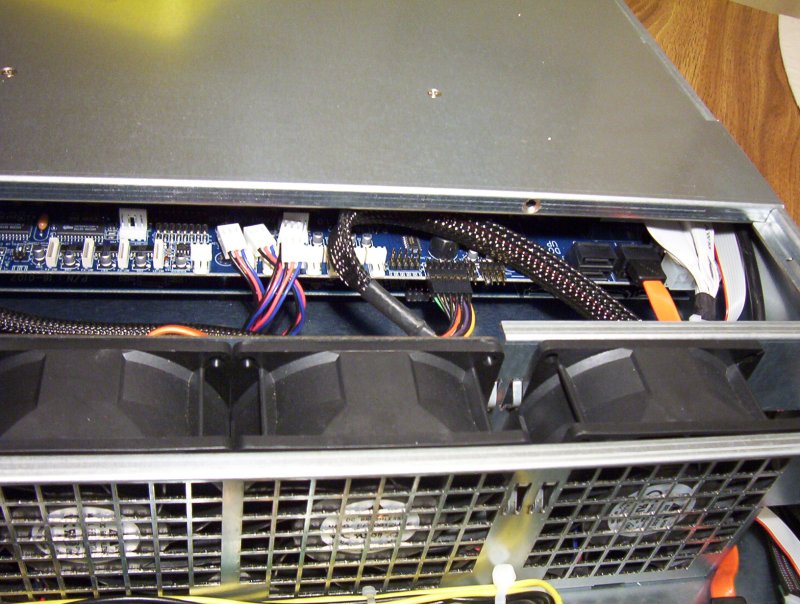 Click on the picture for a larger image.