Details information about your controller is easily found: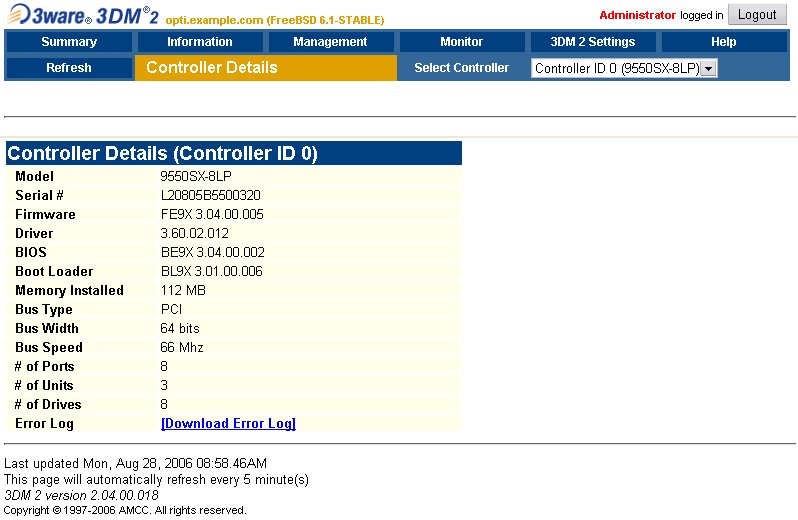 You can view the unit information for your controller. In my case, it shows the main RAID array and the two hot spares.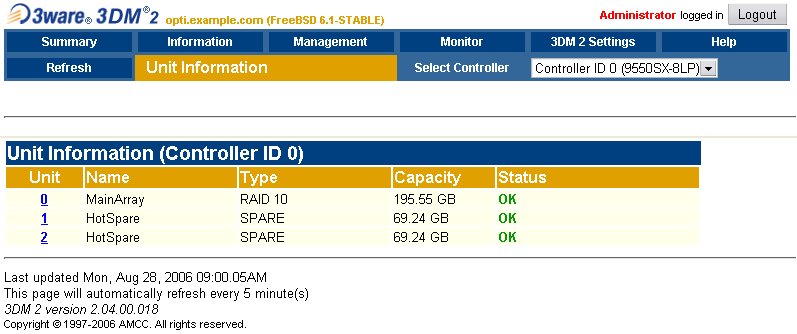 Detailed information regarding each unit is also available. The following screen shot shows the 6 drives involved in my RAID-10 array. Unit zero consists of three RAID-1 arrays. The data is then striped over these three arrays.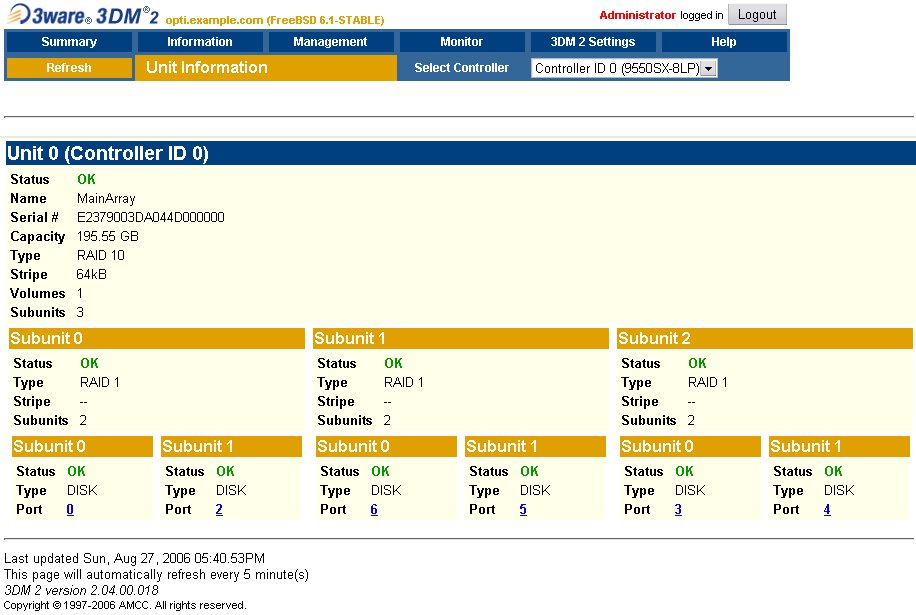 Looking at unit 1, which is just a single drive, held as a hot spare, there's not much to see: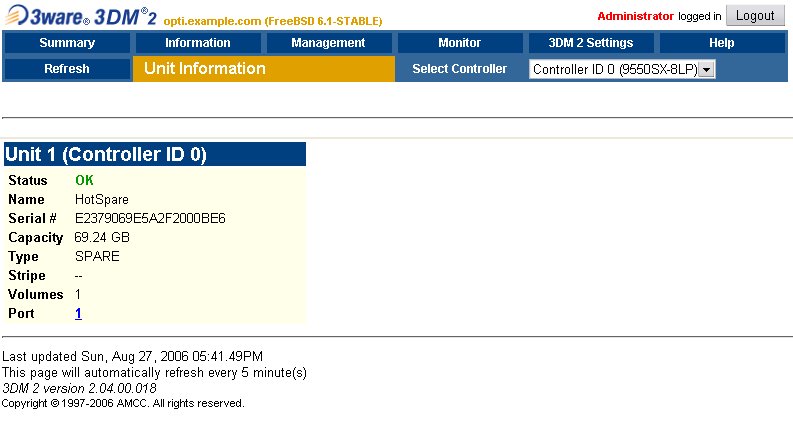 You can also see all the drives, the unit they are in, and their firmware versions.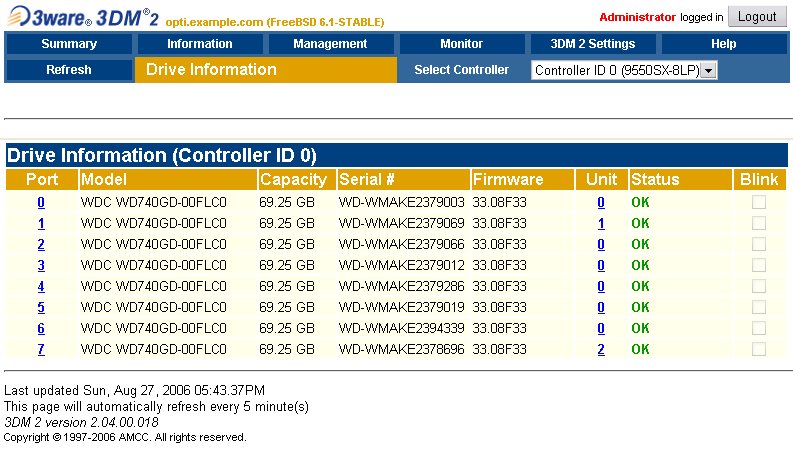 Detailed additional information about each drive is also available. What I find interesting about this screen shot is it seems to indicate that NCQ is not supported. If I recall correctly, I think I must manually set NCQ on for each drive.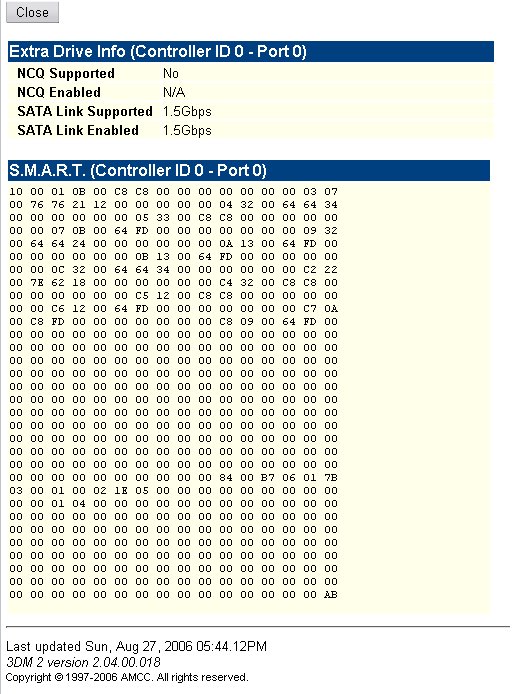 You can also modify the controller settings through this screen: